Heading out of town, or just want to try some new restaurants next week? Don't worry, Gobble is here to fit your schedule -- not the other way around!
Here are some quick step-by-step instructions for skipping a delivery:
1) Go to your Delivery Calendar and click Manage Delivery for the week you wish to skip.
2) Select Skip this Delivery and provide a reason, and click Skip This Delivery again. This feedback helps us keep an eye on how we're doing and continue to improve the Gobble experience for you and others!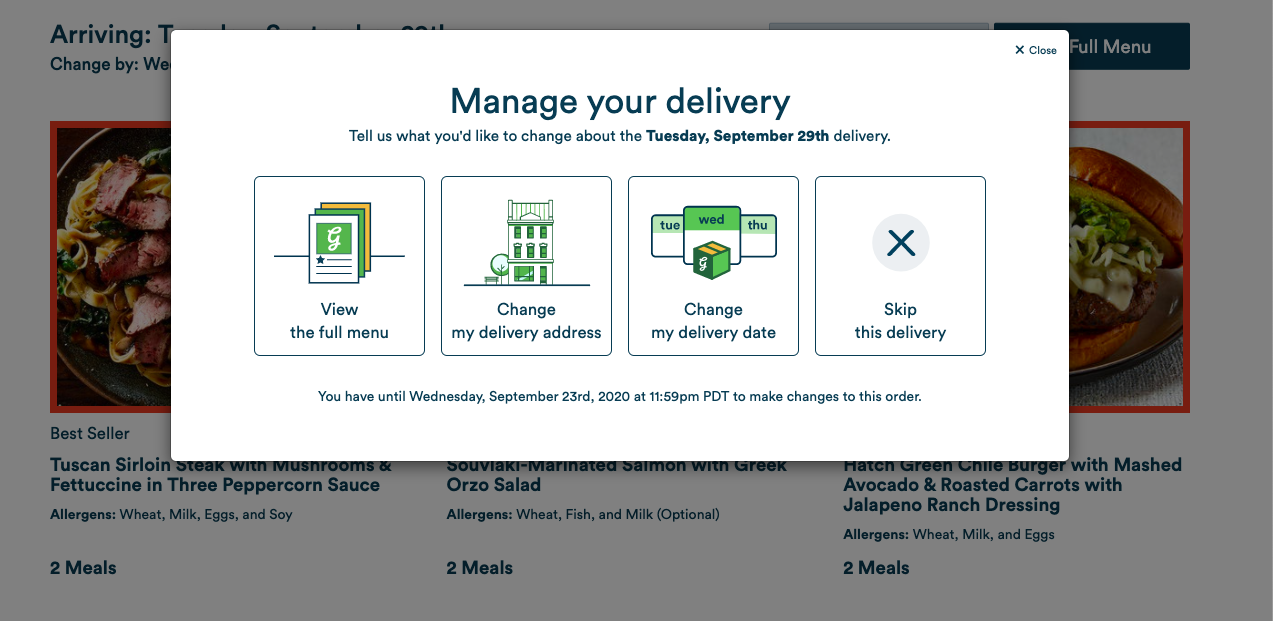 Once skipped, your calendar will reflect that you have skipped this week, and you will be sent a confirmation email. If you do not receive a confirmation email or your Delivery calendar does not reflect that you have been skipped, please reach out to us as soon as possible.
If you ever change your mind, feel free to use the "Get This Delivery" button to receive a Gobble box for that week! We'd love to make sure you and your loved ones are well fed!
Gobble Pro Tip! The deadline to skip or modify any delivery is always Wednesday at 11:59pm for the following week's delivery. If you accidentally miss this deadline for whatever reason, please reach out to us as soon as possible, and we will do our best to accommodate your request.