Recently moved or want to take Gobble with you to your vacation? Follow these steps to add a new address and update your orders.
Go to the Delivery Address tab in your Gobble Account. Then click "Add Address" to add a new address to your account. To set the new address as your primary shipping address, click "Make Default".
Please note, the current deliveries on your Delivery Calendar will still be set to your previous address. Once you set a new default address, you will be prompted to check the upcoming deliveries going to your previous address. You can select "Update Address" next to each week you would like the delivery to update to your new default shipping address.
Gobble Pro Tip! On your Delivery Calendar, you will also see where each of your deliveries is being shipped to and can update your address for each individual order.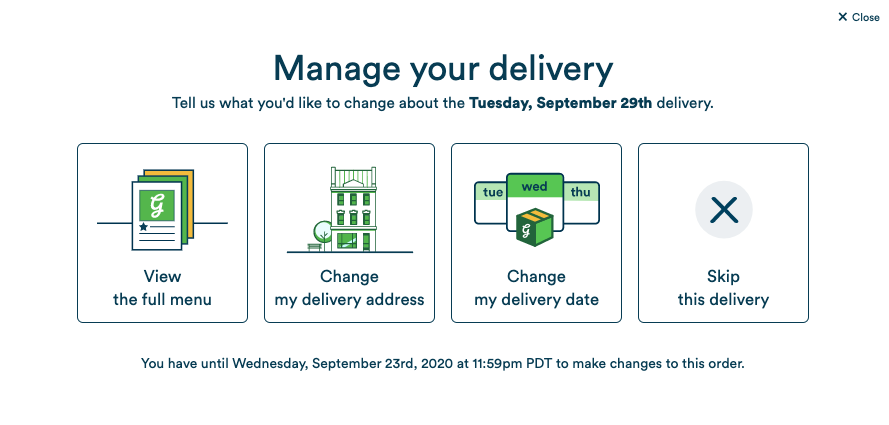 If you have any other questions or would like us to confirm the shipping address of your upcoming Gobble delivery, please reach out to us and we'll be happy to help!