Absolutely -- in fact, we hope you do! While we automatically assign meals for your weekly delivery based on your taste preference, we sincerely hope you may be able to explore cuisines or grab an existing favorite as you see it come up.
To choose your own meals:
Click the "

Delivery Calendar

" tab

Scroll to your desired delivery date

You will see three auto-assigned dinner kits based on your taste preferences. If you would like to see the entire menu, click the button titled, "See Dinner Menu"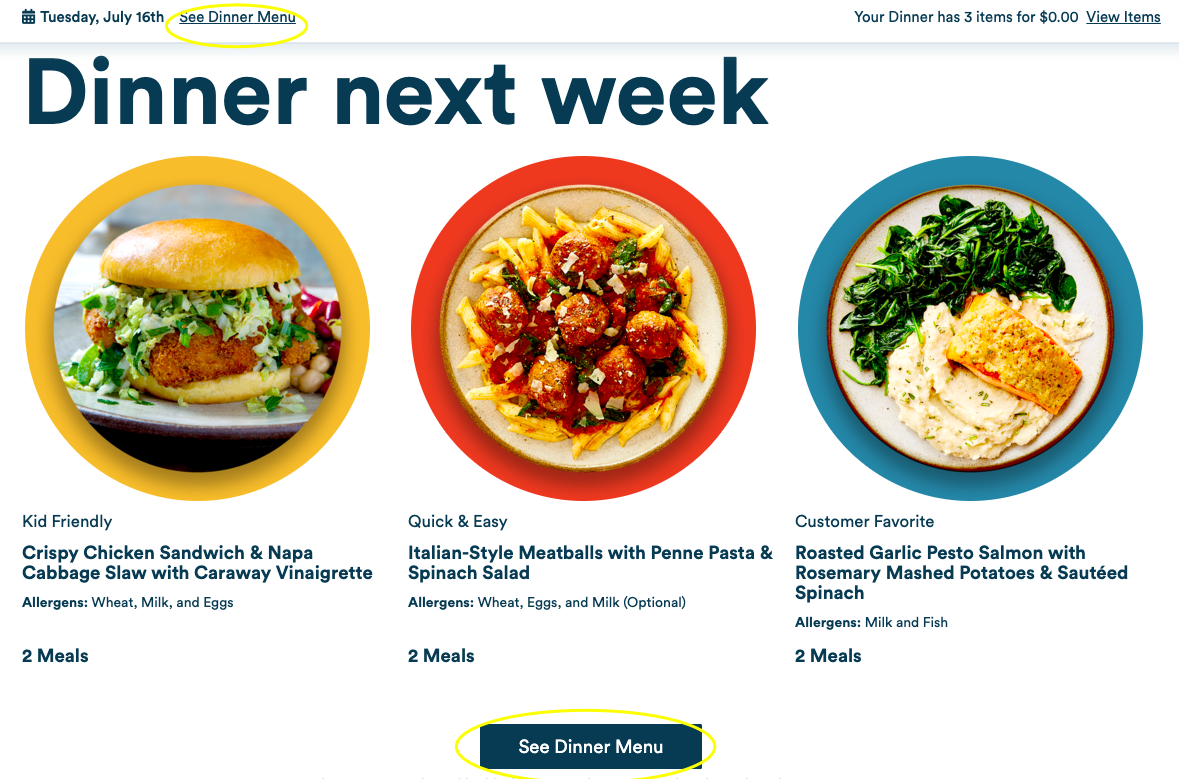 To add another dinner kit to your delivery, simply use the + button to add 2 (or more!) meals to your delivery.
To remove a dinner kit from your delivery, use the - button to remove the meal.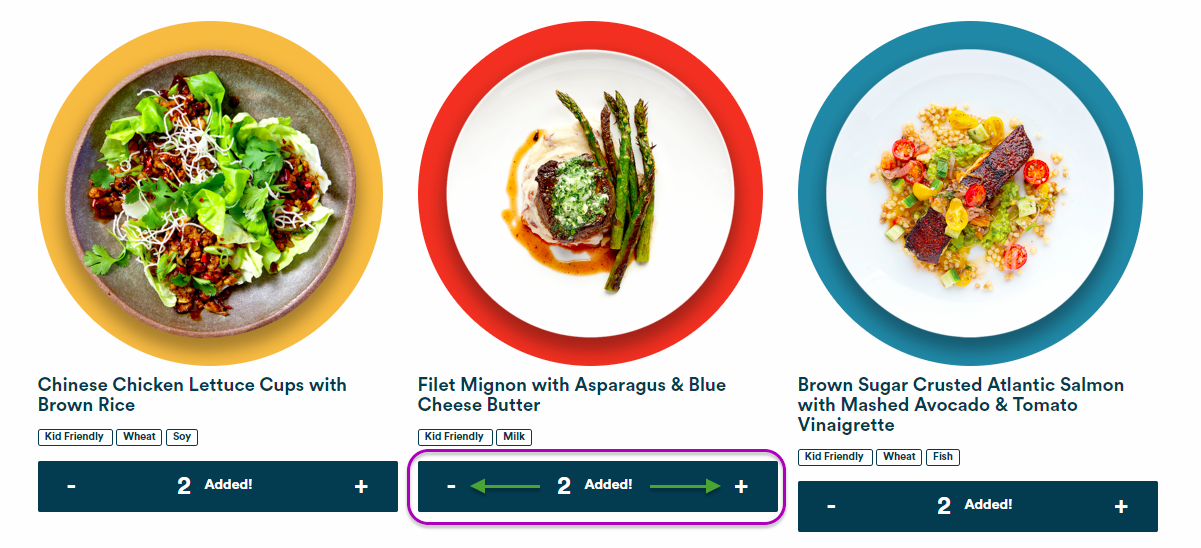 Don't forget to scroll to the bottom to check out our different sides, cookies, salads, and soups! We change the options every week, so try a new option or stock up on your favorites.  
Gobble Pro Tip! Since we always try to offer up to 4-5 menus in advance, we encourage you to manage your schedule and meals in advance. Our most popular dinner kits can sell out, so be sure to add it to your order if you don't want to miss it!