To change your meals:
1) Log in to your Gobble account
2) Navigate to your Delivery Calendar, and scroll to the week you wish to customize.
Click "Customize Order".​​​​​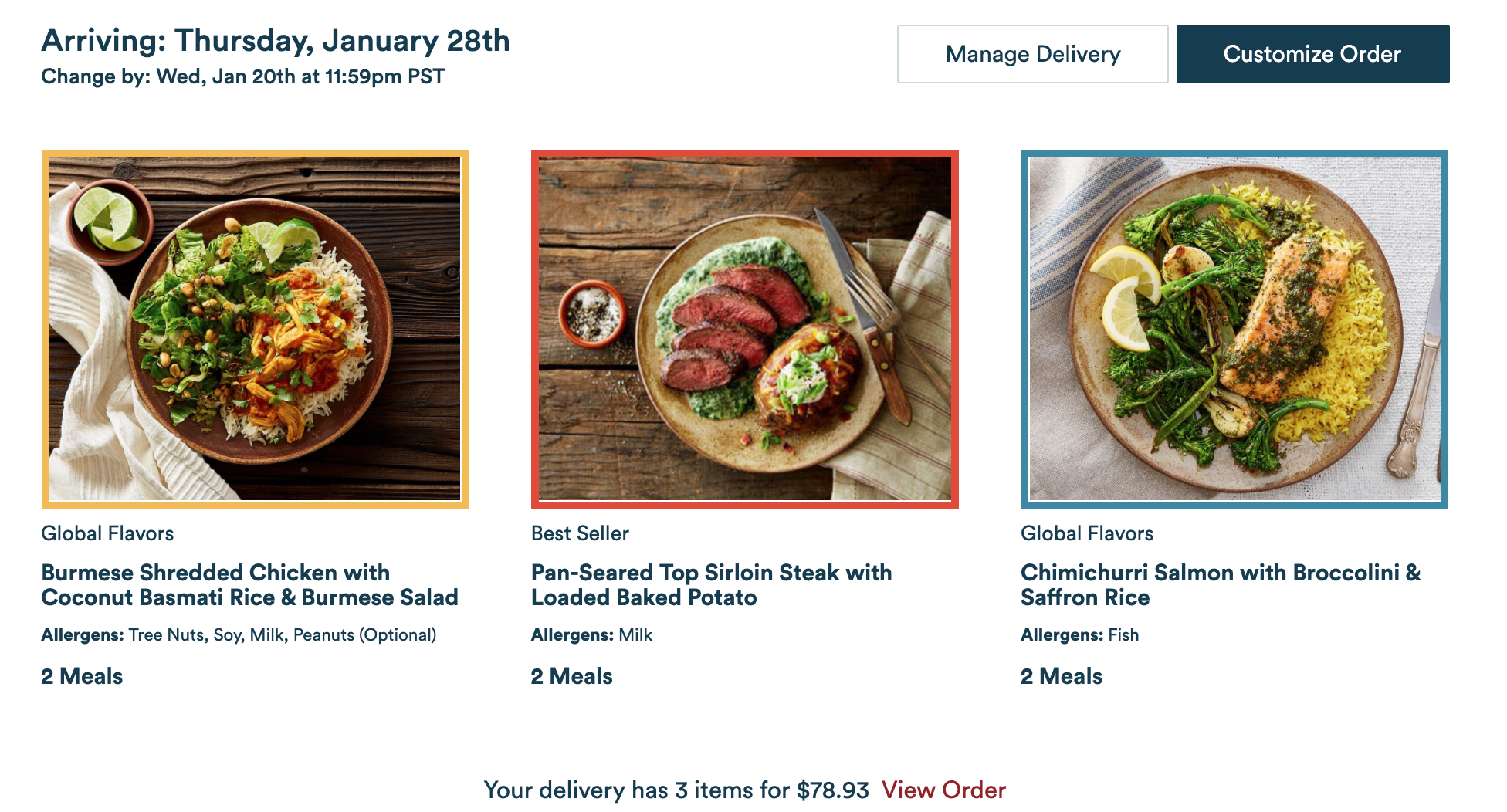 3) Below each entree, use the +/- selector to select the number of meals you'd like.
If you do not want to receive a particular entree, select - until you see Add This Meal.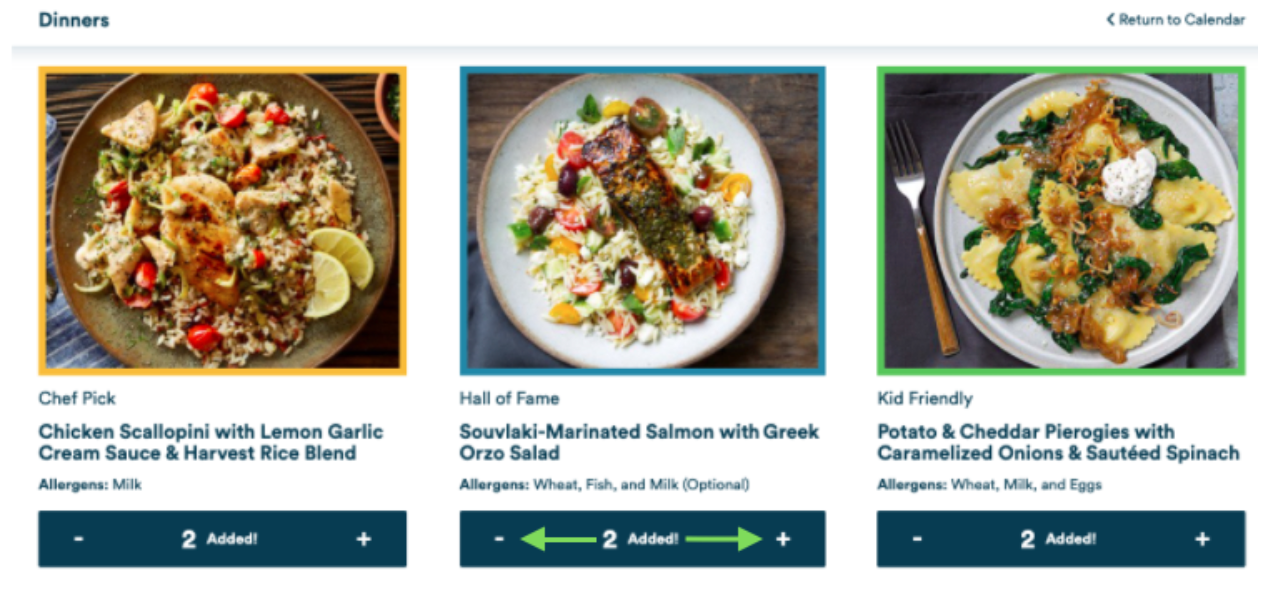 Then you're all set for the week. No need to save your work— we'll remember all your choices.
As a friendly reminder, the deadline to skip or customize your Gobble box is Wednesday at 11:59 PM the week before your meals are scheduled to arrive.
Gobble Pro Tip! Since we always try to offer up to 4-5 menus in advance, we encourage you to manage your schedule and meals in advance. Our most popular dinner kits can sell out, so be sure to add it to your order if you don't want to miss it!